Overview
This client approached us at the onset of the summer season, eager to launch a new website for his flagship product: Fliteboard. Most eCommerce sites take at least two months to build. However, we were able to work closely with the client to create their eCommerce site in just twenty days, complete with an anti-fraud system, extra security for customer payments, shipping functions, and more. We accomplished their full website build and launch in time to catch the summer surge for this amazing water-based activity!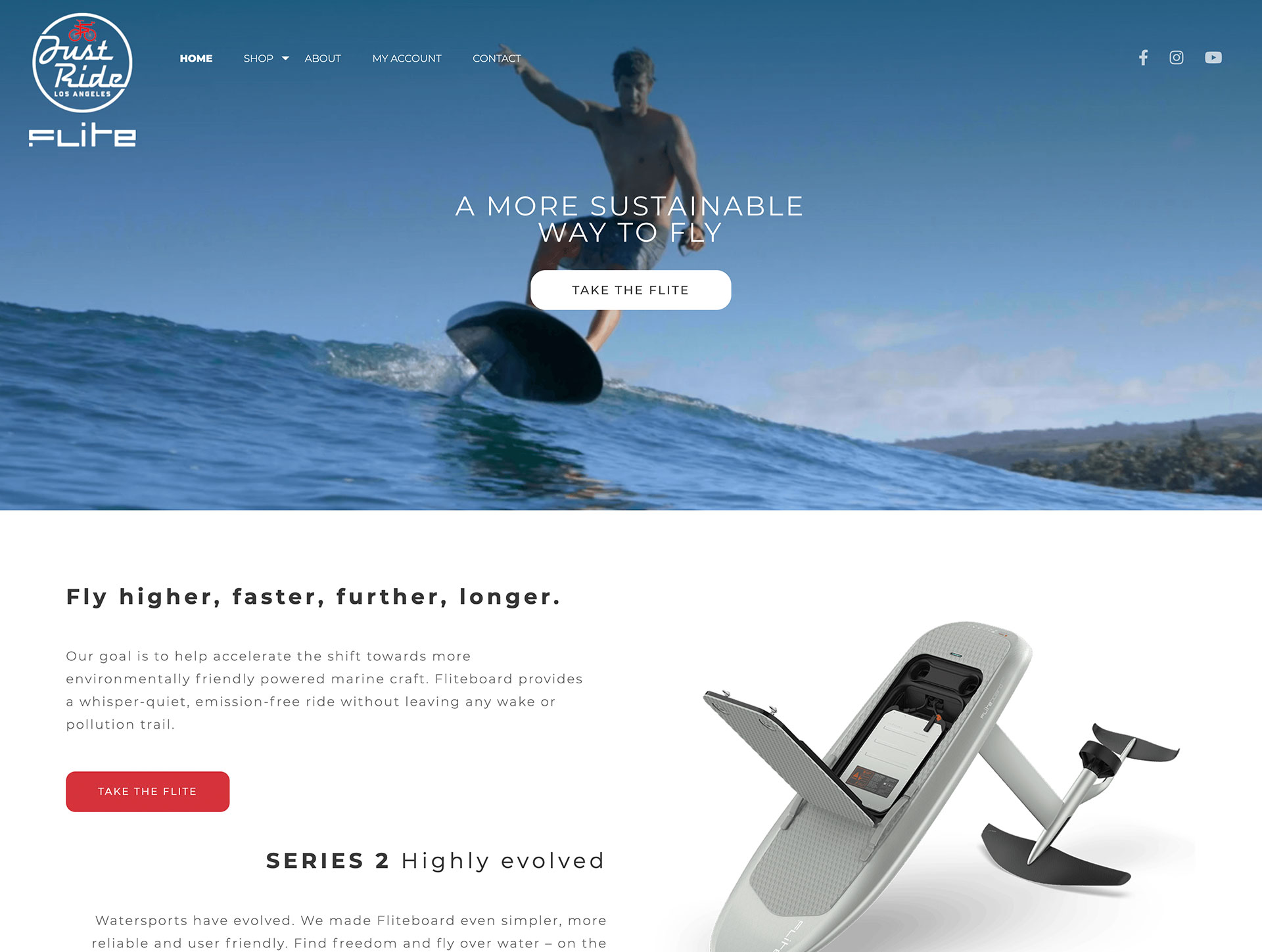 Research & Planning
Our Objectives
Our plan of action begins and ends with the development of content to best support the client's vision and growth—this invariably includes analyzing the potential customer's goals in addition to each facet and step of the user's journey.
The Results
We built a modern, intuitive, and user-friendly eCommerce website in just twenty days using our extensive knowledge of SEO optimization, the latest technologies, and a secure payment system.